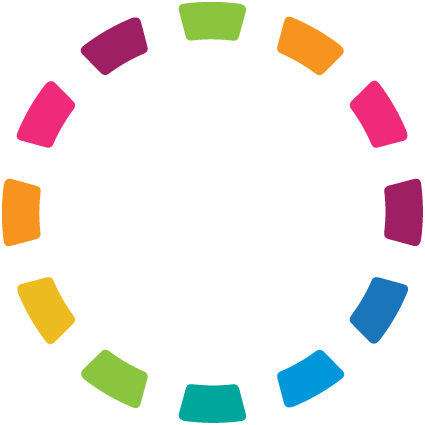 MNX Solutions, LLC provides web hosting services to subscribers around the world on the MNX.io platform. The following terms of service are designed to provide the highest level of service available.
MNX Solutions, LLC. ("MNX Solutions", "MNX.io", "we", "us" or "our") welcomes you to mnx.io (the "Website"). These terms and conditions of service (collectively, with MNX Solutions's Privacy Policy, the "Terms of Service" or "Agreement") govern your use of the Website and the services, features, content or applications operated by MNX Solutions (together with the Website, the "Services"), and provided to the Subscriber (the "Subscriber", "you" or "your"). Please read these Terms of Service carefully before using the Services. These Terms of Service apply to all users of the Services, including without limitation any sub-users. Using the Services in any manner constitutes your acceptance and agreement to be bound by these Terms of Service, and all other operating rules, policies and procedures that may be published from time to time on the Website by us, each of which is incorporated by reference and each of which may be updated from time to time without notice to you. IF YOU DO NOT AGREE TO THESE TERMS OF SERVICE, YOU MAY NOT USE THE SERVICES AND YOU SHOULD EXIT THE WEBSITE AND STOP USE OF THE SERVICES IMMEDIATELY.
MNX Solutions reserves the right, at any time and from time to time, to amend or to modify these Terms of Service without prior notice to you, provided that if any such alterations constitute a material change to these Terms of Service, MNX Solutions will notify you by posting an announcement on the Website, or via email. Amendments and modifications shall take effect immediately when posted on the Website. By continuing to access or use the Services after any such amendments or modifications, you agree to be bound by such amended or modified Terms of Service. For this reason, we encourage you to review the Terms of Service whenever you use the Services. If you do not agree to any change to these Terms of Services, then you must immediately stop using the Services.
All services provided by MNX Solutions are to be used for lawful purposes only. Transmission, storage, or presentation of any information, data or material in violation of any United States Federal, State or Local law is prohibited. The subscriber agrees to indemnify and hold harmless MNX Solutions, from any claims resulting from the subscriber's use of MNX.io's services which damages the subscriber or any other party.
Examples of prohibited content and usage include (but are not limited to):
Pirated software
Distribution of music files or any other material in which the account holder does not own the copyright.
Tor exit or relays are prohibited at this time
Crypto currency mining
MNX Solutions will be the sole arbiter as to what constitutes a violation of this provision.
Housing of any of the following files is considered a violation of the terms of service:
Commercial Advertising – Email –
Spamming, i.e. the sending of unsolicited email, from any MNX.io server or any server located on the MNX.io network is STRICTLY prohibited. MNX.io will be the sole arbiter as to what constitutes a violation of this provision. This also includes Opt-in Opt-out mail programs and mail that either directly or indirectly references a domain contained within an account at MNX.io.
Running Unconfirmed Mailing Lists. Subscribing email addresses to any mailing list without the express and verifiable permission of the email address owner is prohibited. All mailing lists run by MNX.io customers must be Closed-loop ("Confirmed Opt-in"). The subscription confirmation message received from each address owner must be kept on file for the duration of the existence of the mailing list. Purchasing, selling, or utilizing lists of email addresses from 3rd parties for mailing to or from any MNX.io hosted domain, or referencing any MNX.io account, is prohibited.
Advertising, transmitting, or otherwise making available any software, program, product, or service that is designed to violate this AUP or the AUP of any other Internet Service Provider, which includes, but is not limited to, the facilitation of the means to send Unsolicited Bulk Email, initiation of pinging, flooding, mail-bombing, text-bombing, unsolicited bulk text messaging or denial of service attacks is prohibited.
Email address cultivating, or any unauthorized collecting of email addresses without prior notification of the email address owner is strictly prohibited.
Operating an account on behalf of, or in connection with, or reselling any service to, persons or firms listed in the Spamhaus Register of Known Spam Operations (ROKSO) database at www.spamhaus.org is prohibited.
All commercial email marketing companies must adhere to the Controlling
the Assault of Non-Solicited Pornography And Marketing (CAN-SPAM) Act of
2003. In addition such companies are prohibited the sending of bulk mail from
"disposable domain names" with whois privacy protection.
Advertising & Promotions Limitations
In the following scenarios MNX.io clients are prohibited from advertising, promoting or making claims related to services which are hosted upon infrastructure at MNX.io. This limitation includes what is allowed to be stated on your website, to customers, in promotions and in advertising materials.  This limitation applies to claims by the client which relate to services hosted by MNX.io.
Claims related to DDOS Mitigation or any related service including, but not limited to, proxy protection, denial of service protection, denial of service mitigation or ddos or dos services.
Any illegal or unlawful activity
Any services intended to defraud, scam, defame, coerce or entice others into an unlawful activities.
Server Abuse – Any attempts to undermine or cause harm to a MNX.io server or subscriber of MNX.io is strictly prohibited including, but not limited to:
Logging into a server or account that you are not authorized to access
Accessing data or taking any action to obtain services not intended for you or your use
Attempting to probe, scan or test the vulnerability of any system, subsystem or network without the authorization of the owner
Tampering, hacking, modifying, or otherwise corrupting or breaching security or authentication measures without proper authorization
Transmitting material that contains viruses, Trojan horses, worms, time bombs, cancelbots or other computer programming routines or engines with the intent or effect of damaging, destroying, disrupting or otherwise impairing a computer's functionality or the operation of the System
Interfering with, intercepting or expropriating any system, data or information
Interfering with service to any user, host or network including, without limitation, by means of overloading, "flooding," "mailbombing," or "crashing" any computer system
Termination
MNX Solutions reserves the right, in our sole discretion, to terminate your access to all or any part of the Services at any time, with or without notice, effective immediately, including but not limited to as a result of your violation of any of these Terms of Service or any law, or if you misuse system resources, such as, by employing programs that consume excessive network capacity, CPU cycles, or disk IO. Any such termination may result in the forfeiture and destruction of information associated with your Account. MNX Solutions may provide prior notice of the intent to terminate Services to you if such notice will not, at MNX Solutions' discretion, run counter to the intents and purposes of these Terms of Service. Any fees paid hereunder are non-refundable and any fees owed to MNX Solutions before such termination shall be immediately due and payable, including any liabilities that may have been incurred prior to termination such as MNX Solutions' costs for collection (including attorneys' fees) of any such charges or other liabilities. Upon termination, any and all rights granted to Subscriber by this Agreement will immediately be terminated, and Subscriber shall promptly discontinue all use of the Services. If you wish to terminate your Account, you may do so by following the instructions on the Website or through the Services. All provisions of these Terms of Service which by their nature should survive termination shall survive termination, including, without limitation, licenses of User Content, ownership provisions, warranty disclaimers, indemnity and limitations of liability.
You will be held responsible for all actions performed by your account whether it be done by you or by others.
All sub-networks of MNX Solutions and all dedicated servers must adhere to the above policies.
Password Security and Account Authorization
MNX.io provides customers flexibility over their own passwords, account access and authorization procedures. Customers are responsible for selecting the appropriate authentication procedures and selecting the proper information which will be used to authenticate the account. It is the responsibility of the customer to protect the information used to authenticate their account. Account access, password security and server security are the responsibility of the customer. MNX.io will not be liable for any damages, direct or indirect, that result from unauthorized account access, password compromise or hacking.
Technical Support
MNX.io support includes access to technical support provided via phone, email and livechat.
MNX.io's technical support is strictly limited to the direct customer of MNX.io and not to in-direct client. For example, a client of the MNX.io Customer is not entitled to Support from MNX.io and should at no time be given Account Access, Passwords, or Passphrases for MNX.io's Support. It is the obligation of the MNX.io customer to ensure compliance with this policy.
Best Effort Support
MNX.io will, when possible as a courtesy to its customers, provide Best Effort support on products, applications and 3rd party software that is not explicitly covered under the customers management contract. Best Effort support means that when possible MNX.io technicians will provide their best effort to help support our customers. Best Effort Support is not guaranteed and may vary dramatically. No warranties or guarantees are provided on Best Effort Support.
MNX.io provides Bundled Bandwidth Packages for Internet Data Transfer
When purchasing a Bundled Bandwidth Package your outgoing bandwidth transfer will be used to calculate your bandwidth usage. Incoming data transfer will not be counted towards your bundled bandwidth usage. If your actual data transfer usage exceeds the amount of your bandwidth package you will be charged a bandwidth overage fee in addition to your Bundled Bandwidth Charge. The bandwidth overage fee will be specified in your order. Currently the bandwidth overage fee is $0.10 per Gig
Incoming data transfer is currently free.
CDN (Content Delivery Network) Bandwidth and Overage Fees
When choosing to use our Content Delivery Network (CDN) to accelerate your website – as well as images/videos/etc on that website – you are responsible for all bandwidth costs associated with delivery of your content over the public internet. This responsibility includes bandwidth costs incurred due to piracy. MNX.io makes options readily available that can prevent overage charges caused by "hot-linking." When using a CDN, all assets are assigned a CDN URL. There are individuals, or 3rd party sites, that target these asset URLs and serve them without the site owner's permission. We strongly recommend that you take steps to protect yourself, your content, and your invoice from hot-linking. Due to a range of customer preferences, MNX.io does not enable hot-linking protection measures by default. It is recommended that you take measures to protect yourself such as:
1) Constantly monitor bandwidth utilization and verify alerts containing information on abnormal CDN bandwidth usage
2) Implement proactive measures to make accessing your site's source code more difficult
Server Support
Basic support and maintenance of servers is provided at the discretion of MNX Solutions. In the case of erroneous instances or support issues extending beyond what we determine to be within the realm of reasonable assistance, support is priced as follows:
Scheduled Maintenance and Downtime
MNX.io will use its commercially reasonable efforts to provide services 24 hours a day, seven days a week. Subscriber acknowledges that from time to time the services may be inaccessible or inoperable for various reasons, including periodic maintenance procedures or upgrades ("Scheduled Downtime"); or service malfunctions, and causes beyond MNX.io's control or which are not reasonably foreseeable by MNX.io, including the interruption or failure of telecommunications or digital transmission links, hostile network attacks, or network congestion or other failures. MNX.io will provide at least 48 hours advance notice to the subscriber for Scheduled Downtimes, and will use commercially reasonable efforts to minimize any other disruption, inaccessibility and/or inoperability of its web servers. MNX.io has no responsibility for downtime resulting from a user's actions. Also, the 100% network uptime guarantee does not apply for shared accounts.
Refunds
We will provide refunds on a case-by-case basis at our sole discretion. The refund amount is limited to $250.
Any violation of MNX Solutions' Terms of Service Agreement shall result in no refund.
Account Setup, Termination, and Billing:
The account will be charged monthly based on actual usage. Billing dates are recurring on the day the account was opened.
For any month there is usage, a minimum charge of US $1.00 will be applied. For example, if you have $0.01 of billable usage, it will be rounded up to $1.00.
Credit Card Charge Backs
A credit card charge back fee of $50 will be charged to any customer's account for any charge back received by their financial institution. The original charge amount and penalty fee must be paid immediately in order to guarantee that services will remain online and available. If a customer or anyone paying on the customer's behalf has used a credit card to pay for services ending in 2 or more chargebacks, will result in credit card payment privileges being revoked (full payment will be due via money order or wire transfer). This fee will be waived and credit card payment privileges reinstated if the chargeback resulted in error, provided that supporting documentation is submitted. If a credit card was used to pay for more than one customer account resulting in multiple chargebacks, each account will be assessed the $50 fee. Chargebacks received are reversed from the customer's account, leaving the balance due and payable immediately. Outstanding balances are subject to the unpaid fees and delinquent accounts policy and may result in server suspension or account termination. If the account is terminated all information within the account will be deleted.
EVENT OF DEFAULT BY CUSTOMER
(Disabling of accounts due to overdue payment). If the CUSTOMER fails to pay an invoice within 14 days of the date of that invoice, MNX.io reserves the right to disconnect service without further warning. If services are disconnected for non payment, customer must pay all past due charges up to the day of service disconnection in order to reconnect service. If your account has been disabled for non payment, you may be charged a reconnection fee of up to $50 in order to re-enable your account.
MNX.io'S REMEDY UPON DEFAULT; TERMINATION.
In addition to all rights and remedies granted to MNX.io in this Terms of Service (including, but not limited to, the right to charge and collect Late Charges), upon the occurrence of an Event of Default, MNX.io shall have the right (a) to cease providing the Services to Customer without notice to Customer, (b) upon not less than one (1) business days written notice to Customer, to terminate the Hosting Services, all at Customer's cost and expense. Upon such termination, Customer agrees to and shall immediately pay to MNX.io all Fees and other amounts due and owing for Services provided through and including the effective date of termination.
Cancellation Procedure:
Valid proof of account ownership will be required to terminate an account. This includes, but is not limited to, the billing password or an account passphrase created by customers. Non-secure information, such as the contact email address or account billing address, is not sufficient as a security verification. The month-to-month agreement for services is automatically renewed each month in perpetuity subject to written cancellation via help desk ticket (ops.mnx.io). MNX.io is not able to schedule cancellation requests. Customer is responsible for any fees incur for Services to customer if no formal cancellation request is submitted. All cloud servers must be terminated/destroyed prior to cancellation request.
Courtesy Services for Customers
All services such as backup are provided for the courtesy of the subscriber. It is the sole responsibility of the subscriber to maintain the subscriber's own backup of any data. MNX Solutions is not responsible for lost data or for lost data due to third party software that is not maintained by MNX Solutions programming staff. (Cpanel is not associated with MNX Solutions)
Back Up Copy
Customer agrees to maintain a current copy of all content hosted by MNX.io notwithstanding any agreement by MNX.io to provide back up services.
Promotional Use
MNX.io may refer to You, Your company, or your logo's for promotional purposes. Your company name, logos and the services that were provided to the customer by MNX.io may be used in promotional materials, advertising, marketing releases, newsletter, public disclosures and on the MNX.io website. This reference will be strictly limited to disclosure that MNX.io has provided services to the company and will not contain any confidential, sensitive or proprietary information in such a reference. The reference will also not provide any personally identifiable information about the individual or technical information regarding the server configuration and design used by the customer at MNX.io. However, MNX.io may disclose any information requested by law enforcement or when compelled by court order, applicable laws or regulations.
Any work or professional services performed or provided by MNX.io under this Agreement shall not be deemed .Work For Hire,. but MNX.io shall grant a non-exclusive, non-transferable license to You, for the duration of this Agreement, its employees, affiliates, and third parties commissioned by MNX.io.
Limitation of Damages or Liability
EXCEPT AS DESCRIBED IN THE SLA, MNX SOLUTIONS LLC SHALL NOT BE LIABLE TO CUSTOMER FOR HARM CAUSED BY OR RELATED TO CUSTOMER'S SERVICES OR INABILITY TO UTILIZE THE SERVICES UNLESS CAUSED BY WILLFUL MISCONDUCT. MNX SOLUTIONS LLC SHALL NOT BE LIABLE TO CUSTOMER FOR LOST PROFITS, INDIRECT, SPECIAL OR INCIDENTAL, CONSEQUENTIAL OR PUNITIVE DAMAGES. NOTHWITHSTANDING ANYTHING ELSE IN THIS TERMS OR SERVICE AGREEMENT, THE MAXIMUM AGGREGATE LIABILITY OF MNX SOLUTIONS LLC AND ANY OF ITS EMPLOYEES, AGENTS OR AFFILIATES, UNDER ANY THEORY OF LAW SHOULD NOT EXCEED THE AVERAGE MONTHLY FEES IT HAS COLLECTED ON THE ACCOUNT. EXCEPT AS OTHERWISE PROVIDED IN THIS TERMS OF SERVICE AGREEMENT, MNX SOLUTIONS LLC PROVIDES ALL PRODUCTS AND SERVICES "AS IS", WITHOUT WARRANTY OR ANY KIND, WHETHER EXPRESS, OR IMPLIED AND DISCLAIMS ALL IMPLIED WARRANTIES, INCLUDING BUT NOT LIMITED TO, THE IMPLIED WARRANTIES OF MERCHANTABILITY OF FITNESS FOR A PARTICULAR PURPOSE. CUSTOMER SHALL BE SOLELY RESPONSIBLE FOR THE SELECTION, USE, AND SUITABILITY OF ANY PRODUCT AND SERVICE AND MNX SOLUTIONS LLC SHALL HAVE NO LIABILITY ASSOCIATED WITH THE FORGOING. CUSTOMERS ARE RESPONSIBLE FOR ENSURING SECURITY OF SERVERS.
General
Terms Of Service are subject to change without any prior notification. Content that does not meet these standards may be removed without prior notice to the subscriber.
These Terms of Service are a legally binding contract between the subscriber and MNX Solutions
By opening an account, the subscriber agrees to the above-stated terms.
Anything not listed in the Terms of Service is open to interpretation and change by MNX Solutions administrators without prior notice.
Any violation of these Terms of Service will result in termination of the account. MNX Solutions maintains the right to terminate accounts without prior notification.
In the case that a customer is terminated for violating one or more of the MNX.io Terms of Service, MNX.io reserves the right to deny access to, and/or, destroy customer data stored on the offending server or account. MNX.io may at its own discretion allow access to a terminated account. If MNX.io agrees to provide access to an account which has been terminated due to a Terms of Service violation, the customer will be subject to a one-time charge of $500 or more to cover the cost of hard drives, cloning, processing and shipping.
Dispute Resolution
Any dispute between MNX.io and a subscriber shall be determined by arbitration conducted by the American Arbitration Association pursuant to its commercial arbitration rules. The arbitrator shall decide any dispute in accordance with Michigan law, without the application of choice of law principles. Each party shall bear its own expenses and legal fees for the arbitration. The arbitration shall be conducted in Monroe County, Michigan, unless both parties agree in writing to a different location. The arbitration award is enforceable as a judgment of any court having proper jurisdiction.
Indemnification
Customer agrees to indemnify and hold harmless MNX Solutions, its subsidiaries, their affiliates and each of their respective directors, officers, employees, shareholders and agents (each an "Indemnified Party") against any losses, claims, damages, liabilities, penalties, actions, proceedings, judgments, or any and all costs thereof (collectively, "Losses") to which an Indemnified Party may become subject and which Losses arise out of, or relate to the Agreement, Customer's use of the Products and Services, breach of any confidentiality obligation or any alleged infringement of any trademark, copyright, patent or other intellectual property right and will reimburse an Indemnified Party for all legal and other expenses, including reasonable attorneys' fees incurred by such Indemnified Party, in connection with investigating, defending, or settling any Loss, whether or not in connection with pending or threatened litigation in which such Indemnified Party is a party.
MNX.io may from time to time, at the request of the CUSTOMER, be enlisted to perform server administration tasks on CUSTOMER virtual servers. Customer agrees to indemnify and hold harmless MNX Solutions, its subsidiaries, their affiliates and each of their respective directors, officers, employees, shareholders and agents (each an "Indemnified Party") against any incidental damages caused to CUSTOMER virtual server in the performance of MNX.io remote hands server administration.
MNX.io Terms of Service last updated: Jan 7, 2020
Change log
July 16, 2014 – Customer agrees to keep a backup of all of their contents. Prohibit Tor usage due to abuse.
July 18, 2014 – Termination of account due to abuse of CPU, disk or network resources. Prohibit crypto currency mining due to abuse.
Jan 7, 2020 – Minimum usage charges of $1.00 for any month with billable charges over $0.01.